Uncategorized

Come and try outrigger canoeing on Sunday 4 September!  Pop down anytime between 9:30am and 11:30am for a free 10 to 20 minute paddle session.  We will provide the paddles; you just need to bring yourself and shoes to protect your feet.  If you think outrigger canoeing might be the sport for you, join us for a 3 week beginner program that will run on 11, 18 and 25 September from 9:30 til 11:30am.  During this time you will learn the basics of outrigger paddling technique and the traditions of outrigger canoeing.  Paddling is free with Outrigger Caloundra for your first 6 weeks so come down and give it a go!  Contact us for more information or to register for the beginner program.
/
0 Comments
/
by occccoma
News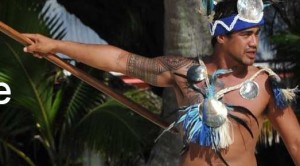 Outrigger Caloundra has been invited to compete in Vaka Eiva in November 2016.  Ten of our members have booked their flights and we are counting down the days.  From November 18 to 25 the island of Rarotonga will be transformed into paddling heaven and will see close to 600 paddlers compete over 65 action packed races on the pristine open ocean and lagoon.
From its humble beginnings in 2004 the paddling festival has grown over the years to include more than 1000 paddlers – many who have continued to return to the islands for the popular annual event.
Click here for more info and contact us if you would like to join the adventure!
/
2 Comments
/
by occccoma
Tips

The catch is the most important part of the stroke. Surprise the water with your catch, bury the blade and create a bubble.  Pass that bubble down the side of the canoe as hard and as fast as you can.  At the release/exist, let the bubble keep moving down the canoe so the next paddler […]
/
0 Comments
/
by occccoma