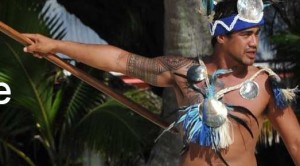 Outrigger Caloundra has been invited to compete in Vaka Eiva in November 2016.  Ten of our members have booked their flights and we are counting down the days.  From November 18 to 25 the island of Rarotonga will be transformed into paddling heaven and will see close to 600 paddlers compete over 65 action packed races on the pristine open ocean and lagoon.
From its humble beginnings in 2004 the paddling festival has grown over the years to include more than 1000 paddlers – many who have continued to return to the islands for the popular annual event.
Click here for more info and contact us if you would like to join the adventure!