Uncategorized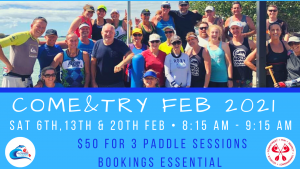 Outrigger Caloundra is welcoming new members in 2021.  Please see our "Join Us" page for further information about our February 2021 Come and Try Program.  The next programs will run in May and August 2021.  The cost is $50 for three sessions and we'll ask you to complete a registration form to sign up.
/
0 Comments
/
by occccoma
Uncategorized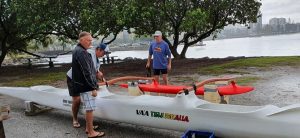 Outrigger Caloundra has added a V3 from Are Tahiti to our fleet.  We were able to secure funding through the Sunshine Coast Council's grant program to purchase a three-person canoe.  This canoe will give us more flexibility to accommodate everyone at training.  It will also be a great training canoe for upskilling our steerers!

/
0 Comments
/
by occccoma
Uncategorized

The Queensland Government provided $2000 to Outrigger Caloundra Canoe Club to purchase equipment that enabled Queenslanders to participate in sport and recreation activities in 2020.  Thanks to support like this, we can continue to keep our memberships affordable and equipment up to date!

/
0 Comments
/
by occccoma